Event Time BD Is the Best Event Management Company in the World: Creating Unforgettable Exhibition Stalls, Fair Stalls, and Trade Shows. When it comes to event management, the right expertise can make all the difference. Event Time BD stands out as a world-class event management company that has garnered a stellar reputation in the industry. With its exceptional services in creating exhibition stalls, fair stalls, and trade shows, Event Time BD has become synonymous with excellence and creativity.
Event Time BD is a leading event management company that operates on a global scale. Based in Bangladesh, it has managed to expand its horizons and cater to clients worldwide. The company specializes in handling various types of events, including corporate conferences, trade fairs, product launches, and social gatherings.
The Best Event Management Company. Expertise in Exhibition Stalls. Event Time BD takes immense pride in its ability to craft stunning and captivating exhibition stalls. Through meticulous planning and execution, they ensure that every booth is visually appealing and aligns with the brand's identity and goals. Regarding fair stalls, Event Time BD's attention to detail sets them apart. Their fair stalls are designed to attract maximum footfall and leave a lasting impression on attendees. From layout design to promotional activities, they cover every aspect to make the event a success.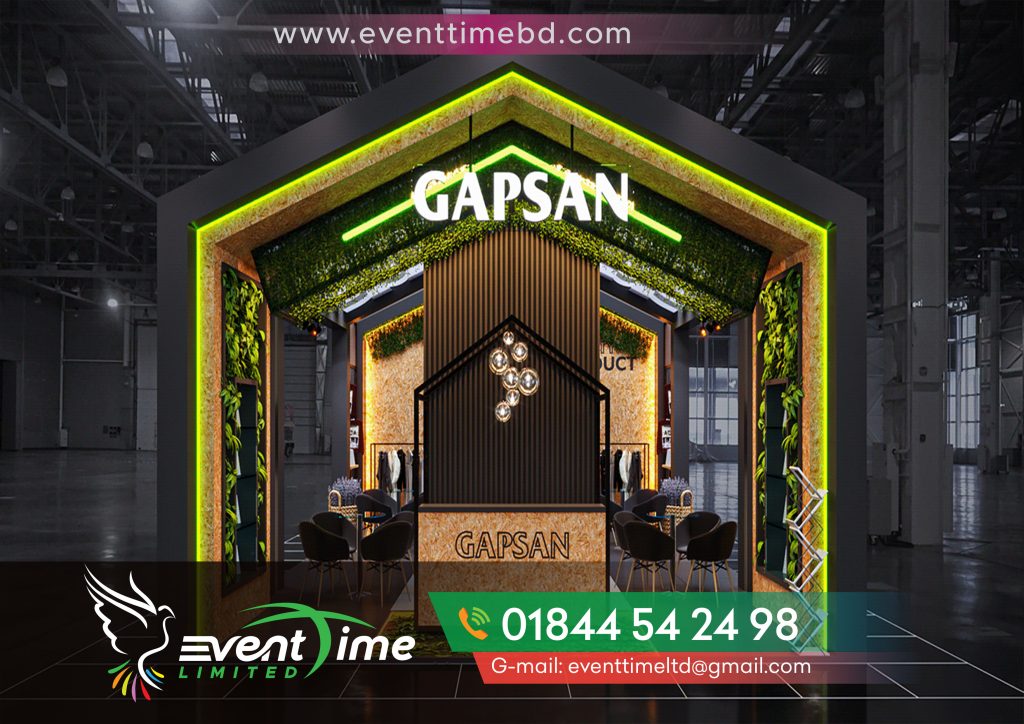 Event Time BD's expertise in managing trade shows is second to none. They understand the significance of trade shows for businesses, and their tailor-made solutions help clients make the most of these opportunities. Their strategies ensure that clients stand out from the competition and establish valuable connections. One of the key factors that make Event Time BD stand out is its commitment to creativity and innovation. They continuously strive to bring fresh ideas to the table, ensuring that each event is unique and unforgettable.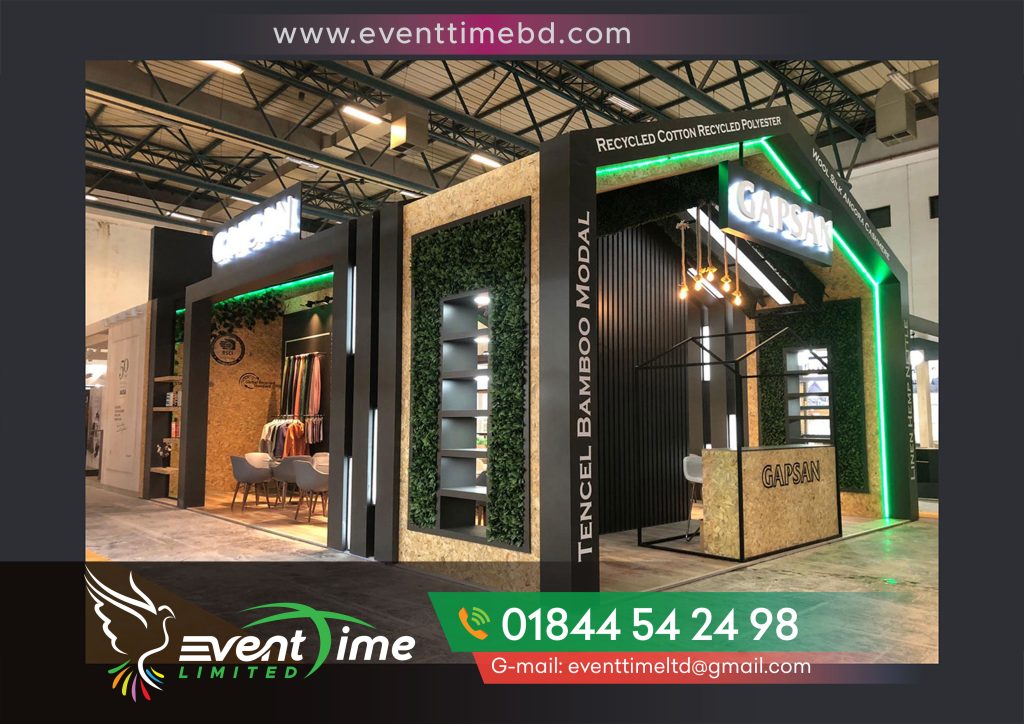 Trade Shows in Bangladesh
Event Time BD boasts a team of highly skilled and experienced professionals who are passionate about their work. Their dedication to delivering top-quality events has earned the company rave reviews from clients across the globe. The satisfaction of their clients is paramount to Event Time BD. They go the extra mile to understand the specific needs and preferences of each client and ensure that every detail is meticulously taken care of. Event Time BD's outstanding contributions to the event management industry have not gone unnoticed. The company has been recognized with numerous awards for its exceptional services and innovative approach.
Event Time BD believes that successful events are the result of meticulous planning and flawless execution. They take the time to understand the objectives of each event and create a comprehensive plan to achieve those goals. Recognizing that every event is unique, Event Time BD offers tailored solutions to its clients. Whether it's a small business gathering or a large-scale trade show, they adapt their strategies to suit the event's specific requirements.
Dhaka International Textile & Garment Machinery Exhibition 2023
Event Time BD's success is best reflected through the glowing testimonials of its clients. They have successfully managed events for esteemed organizations and received appreciation for their exceptional work. Event Time BD has played a crucial role in advancing the event management industry. Their innovative ideas and best practices have raised the bar for event management, inspiring others to deliver excellence. The company envisions expanding its services further, reaching new markets, and setting higher standards in the industry. With a focus on continuous improvement, they are poised to shape the future of event management.
Events organized by Event Time BD have a profound impact on businesses. They provide a platform for companies to showcase their products and services, network with potential clients, and generate leads. Events are an excellent opportunity for individuals and businesses to connect with like-minded people and establish valuable relationships. Event Time BD ensures that these connections flourish during their events. Through their well-planned events, Event Time BD helps brands gain visibility and establish themselves as industry leaders. They understand the importance of brand promotion and ensure it is woven into every aspect of an event.
Dhaka International Yarn & Fabric Show 2023
In conclusion, Event Time BD has rightfully earned its reputation as the best event management company in the world. Their ability to create unforgettable exhibition stalls, fair stalls, and trade shows sets them apart from their competitors. With a team of dedicated professionals, a commitment to innovation, and a focus on customer satisfaction, Event Time BD continues to shine in the global event management landscape.
20th Dhaka International Yarn & Fabric Show 2023
FAQs
Does Event Time BD cater to international clients?
Yes, Event Time BD serves clients from all around the world.
Can I trust Event Time BD with my brand's promotion?
Absolutely! Event Time BD has a track record of successfully promoting brands during events.
What types of events does Event Time BD handle?
Event Time BD manages a wide range of events, including corporate conferences, trade fairs, and social gatherings.
How does Event Time BD ensure customer satisfaction?
Event Time BD goes the extra mile to understand each client's needs and preferences, delivering tailored solutions for maximum satisfaction.
What sets Event Time BD apart from other event management companies?
Event Time BD stands out due to its creativity, professional team, and dedication to delivering exceptional events.